Post by minnesotascott on Jan 13, 2011 21:56:16 GMT -5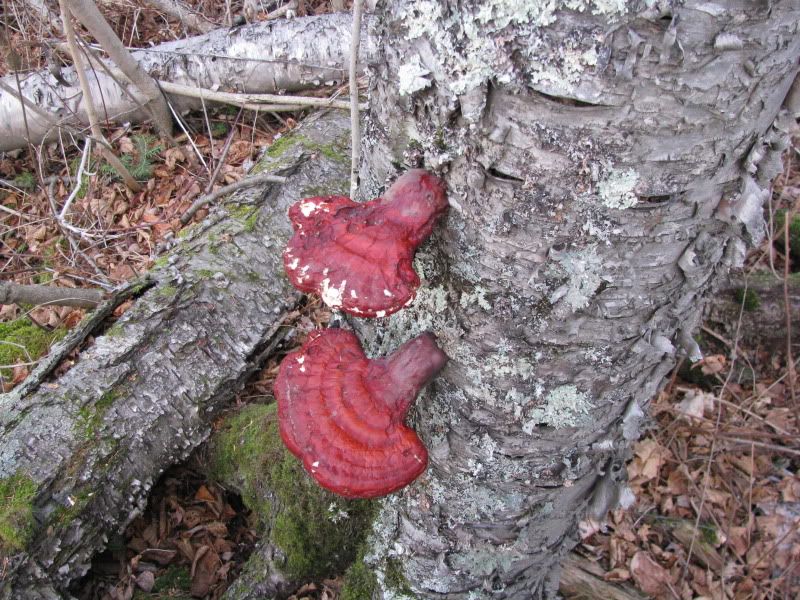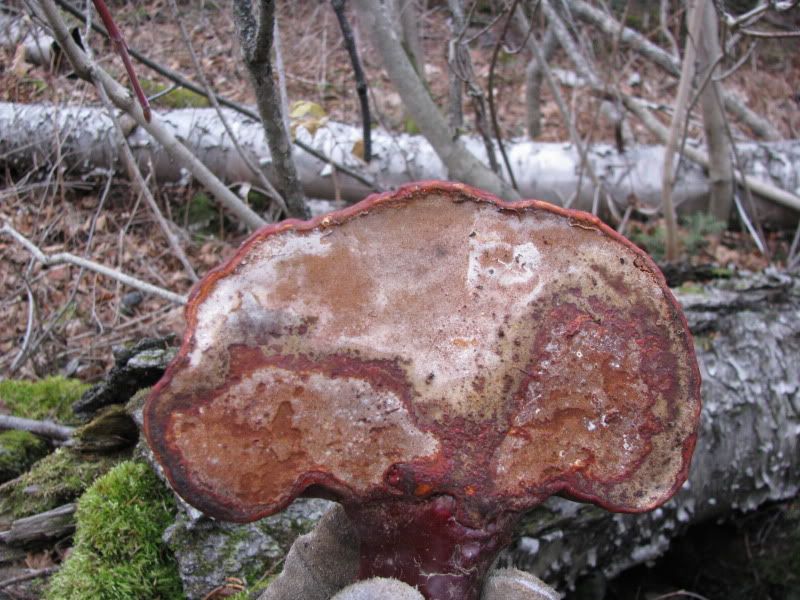 Reishi mushroom (Ganoderma lucidum)
The Reishi mushroom occurs in New England according to a distribution map in the book North American Polypores (Gilbertson and Ryvarden 1986); however, it is considered rare in the Northeast according to several mycologists in the region that we contacted. Gilbertson and Ryvarden (1986) stated that Ganoderma lucidum is widely distributed in hardwood forest types in the United States, but is particularly common in the South, including the Gulf Coast region. Apparently, the mushroom's prevalence increases from the north to the south throughout its range. The Reishi mushroom also grows in Asia, where it is widely cultivated for medicinal and cultural purposes, though wild specimens are preferred. Since the cultivated Reishi mushroom may be purchased in the United States in Asian grocery outlets, we included it in this report.
The Reishi mushroom is one of the so-called varnish conks, a group named for its shiny, varnished appearance. It closely resembles the hemlock varnish shelf mushroom but grows on decaying hardwoods, especially maples, rather than on conifers. It has a dark, reddish-brown cap with a creamy white margin (Photo 10). The Reishi mushroom is edible when prepared as a tea. The tea is traditionally prepared by powdering the mushroom. Powdering can be accomplished by cutting the mushroom into smaller pieces using a coping saw or other device, and then grinding it with a mortar and pestle. The powder is then simmered at a low temperature for 2 to 3 hours or until the original water level has been reduced by two-thirds. The tea can then be strained and sweetened with honey.
Early Chinese medical texts speak in reverence about Reishi's purported power to heal and its "spiritual potency" (http//www.herb.com/herbal.htm). Reishi is also used extensively in the West, especially by those who practice yoga, Tai Chi, and meditation. The medicinal properties of the genera Ganoderma were discussed previously in this report.
More info....
www.na.fs.fed.us/stewa...efungi.htm